Indulge Yourself in Pink Papaya
Get Head-to-Toe Sexy with your Valentine!
Jan Faris
Valentine's Day is just around the corner. Wouldn't you like to plan a special evening with your partner for your February 14th date?
To make your evening memorable and romantic, let me suggest the Pink Papaya product line—natural-based products infused with essential oils (please do not confuse these oils with scented products sold over the counter as they do not carry the full benefits that essentials do).
Not only will you be setting up the mood and tone of the evening, but the long-term benefits of these products are far-reaching, and with daily use will continue for years to come. These products are interchangeable for both men and women.
Who or What is Pink Papaya?
The Pink Papaya Company, headquartered in Los Gatos, Calif., started with the vision of Karen Woller in 2004. She was looking for a way to de-stress her life. In 2006, Woller and her sister Susan Huneke, launched Pink Papaya—a quality line of products to help women deal with stress in their daily lives. Independent consultants immediately signed on to sell the products at spa parties around the country in a direct sales, home-based system.
Since then, it has grown to over 1000 consultants and the product line has tripled. The demand for natural-based products is one of the fastest growing areas in the beauty industry. People are looking for affordable products which help detoxify the system. Pink Papaya is a great solution.
At Pink Papaya, essential oils are procured from around the world depending on where the best quality is found. This quality contributes to the therapeutic nature of the aromatherapy products. The line includes lavender sweet orange which is calming and fragrant, vanilla sandalwood which is warm and sensuous, and grapefruit bergamot which is energizing and refreshing.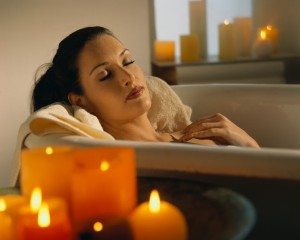 An Idea for a Night of Romance
Start with a soak in the tub using the Himalayan Sea Salt Soak to renew your mind, body, and spirit. Sea salts restore energy levels and remove toxins. The pristine salt crystals are hand-mined and contain 84 minerals and trace elements essential to sustain human life. These therapeutic crystals are a source of earth's energy and life force. Be sure to light plenty of aromatherapy candles around the tub and turn the lights low to set the mood for you and your partner.
Benefits of Pink Papaya Sea Salts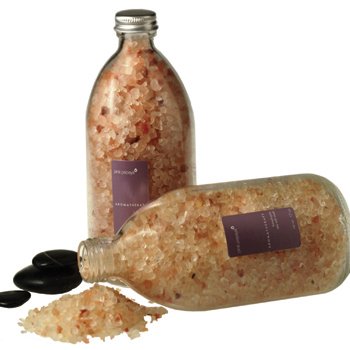 Helps restore energy levels and the body's alkaline and electrolyte balance
Releases toxins into the bathwater through osmosis
Reduces acidity and balances the PH factor as essential minerals from the salt crystals are absorbed through the skin
Softens the skin
Primary Uses for Pink Papaya Sea Salts
Ideal for people who are over-stressed and over-worked
Suitable for all types of skin
Detoxifies tired and dull skin
Great for those with joint, rheumatic, and sciatic pain
Ideal complement to help improve the discomfort of skin conditions resulting from psoriasis and other skin irritations
After soaking for about 20 minutes, rinse with a shower, and be sure to use Pink Papaya Body Wash. It will fill your shower with fragrance while gently cleaning and nourishing the skin with Aloe Vera.
Aloe Vera has been used by the people of Egypt, Rome, India, and China for centuries. It contains over 100 healing compounds to soothe, heal, and moisturize the skin. Egyptian queens Nefertiti and Cleopatra used it as part of their regular beauty regimens.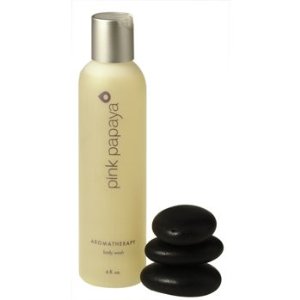 Benefits of Pink Papaya Body
Gently cleanses the skin with a light lather that is full of fragrance
Soothes and moisturizes long-term when used daily
Helps prevent dry skin
Primary Uses for the Pink Papaya Body Wash
Ideal replacement of regular soap for daily showers
Suitable for all skin types, especially for skin that needs elasticity
After showering, pat each other dry with a soft terry bath towel, then use the Pink Papaya Body Lotion infused with golden jojoba oil. It is an excellent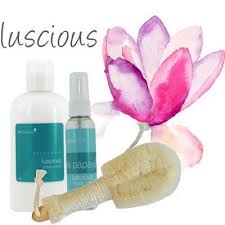 emollient which softens and soothes skin while helping to retain moisture. This oil's profile is almost identical to natural skin, making it one of the most easily absorbed oils by the body.
Benefits of Pink Papaya Body Creme
Increases moisture levels to prevent premature aging of the skin
Protects and provides luminosity to the skin
Promotes elasticity
A massage with Pink Papaya aromatherapy lotion packed with essential oils releases tension and provides a comforting feeling.
Moving from the bath to the bedroom set the mood with candles, soft lighting, and rose petals on and around the bed. Light a PP massage candle—a blend of warm mango and Shea butter infused with hempseed and jojoba oil—and allow a pool of warm oils to form. Extinguish the flame and experience the pleasures of a fragrant and warm massage that will nourish the skin. Another massage oil, perfect for a sensuous massage, features a super-hydrating blend of golden jojoba, sesame, and evening primrose oils. It can also be used as a silky and moisturizing bath oil to relieve dry, parched skin.
Benefits of Pink Papaya Massage Candles and Oils
Loosens the tension of aching muscles
Restores balance to the inner being and soul in an aromatherapy bath
Hydrates skin leaving it soft and supple
Improves the appearance of dry, wrinkled, and dull skin
Primary Uses for Pink Papaya Massage Candles and Oils
When applied and rubbed on the temples, the lavender sweet orange massage oil will ease tension headaches
The grapefruit bergamot massage oil will refresh and invigorate your spirit
The vanilla sandalwood will provide comfort
Lavender sweet orange oil applied to the abdomen and back leading up to and during menstrual cycles helps relieve muscle tension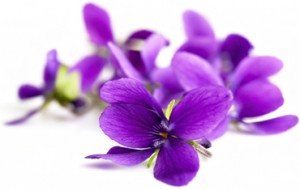 For those who wish to partake in foot and hand massages, a selection of products for those rituals is available as well. Also, check out Pink Papaya's skin care and make-up lines. The main ingredients of the skin care line are papaya extract, chamomile, marshmallow, orange flower, sweet violet, and a touch of silk protein.
The combination of these ingredients helps with the regeneration of delicate facial skin and aids in soothing tired, dehydrated and sagging skin around the eyes and mouth.
Pink Papaya is an amazing alternative to a healthier system for daily skin care. All products are user-friendly for all skin types. Very few have reported allergic reactions to the use of this product. Remember, when switching from one skin care line to another; do not panic if you start to break out. This means the product is doing its job. However, if a rash results, consult a dermatologist.
For more information on the Pink Papaya products, or if you have any questions, please do not hesitate to contact me at: www.pinkpapayaparty.com/jfaris/
I am not a doctor nor do I claim to be. I just sell a product that I personally use and believe in. In my 50+ years, I have not come across a product that has done so well for me with my skin care needs.
I hope you begin a romantic tradition that will last throughout the years and that you start on a journey to take care of your skin to help preserve it in a natural way.  Happy Valentine's Day!
* All research information came from the business training manual for Pink Papaya consultants, the customer product catalog and online info posted on the company website, Pink Papaya. If you would like to book a spa party in your area, go to the company web site and click on consultant finder.
Tagged bath products, Body Beautiful, indulge yourself, Pink Papaya, valentine's day