Beth Nielsen Chapman
Voice of an Angel
Michael Holloway, Australia
Born: Beth Nielsen
September 14, 1958
Birthplace: Harlington, Texas
Beth Nielsen Chapman's beautiful voice is a gift from the angels. Her warmth and generosity shines through in her music, faith and humanitarian work, which she gladly shares with her fans. Chapman was born into an Air Force family. She lived in various locations throughout the United States and Germany as a child, where she wrote her first song at the age of 11. It had a cowboy theme, foreshadowing Chapman's eventual breakthrough into country music with a spiritual theme.
Ave Maria
My first discovery of Chapman's music occurred a few years ago when I bought 'Mother And Child: A Christmas Celebration Of Motherhood,' which she sings 'Ave Maria.'
It is a special compilation album of holiday songs released in 1995 by new mothers, also featuring Belinda Carlisle, Charlotte Caffey, Amy Grant, Suzy Bogguss, Martina McBride, Olivia Newton-John, Debbi Peterson, Siobhan Maher, Vesta Williams, Shanice and her mother Crystal Wilson, CeCe Winans, and Wendy Moten with her mother Viola.
The beauty and grace Chapman brings to "Ave Maria," made me an instant fan. I longed to know more about this amazing woman and there is much to learn. Not just about her life and music, but about discovering beautiful souls in a world that is often dismissed as ugly.
With the band Harmony
In 1976, Chapman featured in a popular local band from Alabama called Harmony, with Jimbo Jones, Tommy Beavers, and Bill Hinds. Though the band released no albums, Chapman had a blast working with the band, and even performed gigs in Bowling Alley lounges. Here is an mp3 of Beth performing "Friend Of Mine" with Harmony.
Ernest Chapman Days
In 1979 she married Ernest Chapman and the following year, she recorded an album 'Hearing It First.' It has never been released on CD, as it sadly no longer exists, except for the single rough copy now owned by Chapman's mother. Chapman's personal manager Amy Leonard explained to me in an email that the master copies of the polished complete album were destroyed in a studio fire.
Ernest Chapman, the director of a treatment facility for teenagers, was the great love of Beth's life and it is easy to see why. From all accounts, the couple enjoyed a loving relationship, but were also good friends, often getting into the kind of mischief enjoyed by high school kids.
Chapman relates a funny story about having stayed in a guest house for recording artists at Muscle Shoals, and finding some cigarette butts believed to have been left by the previous guest, Bob Dylan.
Bob Dylan Butts
"I remember finding some cigarette butts in the ashtray by the bed (back then I was smoking 3 packs a day) and thinking they must be Bob Dylan's. So I called my husband Ernest and puffed on one of them saying, "Guess who's cigarette butts I'm smoking?"
Though both the Chapman's would eventually quit smoking, this became Ernest's favorite ploy to goad Beth into writing, even when she did not feel like it. Beth went through a songwriting slump after efforts failed to revive her career after the "Hearing It First" fiasco, so Ernest threatened to start smoking again, which is exactly what she did not want to hear.
Inspirations
"Now this was the one thing that I just couldn't bear. We had both been heavy smokers and it had taken us several years to actually quit quitting and really quit. And we both knew from experience if one of us started the other one was going to cave in. So this was war. And I knew he meant it because part of him was just looking for justification to light up!," said Nielsen Chapman.
Son and Tragedy
The Chapmans had a son, also named Ernest, born in 1981, and it seemed they lived the picture perfect life. Certainly, from 1990 onwards, the success of Beth's first two albums, her self-titled debut album in 1990, and "You Hold The Key" in 1993 washed away any doubts Beth might have had about her songwriting capabilities and performance worries.
However, that same year, tragedy struck this wonderful family. Ernest, Sr. had been diagnosed with lymphoma cancer and passed away in 1994. It would be three more years before Beth Nielsen Chapman would record another album, and when she released "Sand And Water" in 1997, her outpourings of grief and hope touched hearts worldwide, bringing Chapman closer to her fans than ever before.
"The songs on this album reflect many stages of grief and healing for me. It has been a long struggle, but I'm starting to feel more joy these days. And every aspect of my life has deepened in meaning. That has been a gift in the midst of this loss."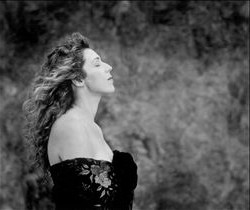 The Color of Roses
The hit song from the album was undoubtedly "The Color Of Roses," which has also been covered by artists such as Bette Midler, Lorrie Morgan, Tanya Tucker, and more.
Midler's cover is actually the version I first heard, before I even discovered Chapman, though I knew she had written it. Both Chapman's and Midler's versions are beautiful and I find it very hard to choose which one is my favorite vocally, though Chapman's is clearly the most poignant, since it is her life's tragedies which shaped the song.
Breast Cancer Humor
The passing of her husband is not the only tragedy in Chapman's life. She herself battled breast cancer, but prefers now to reflect on her life with a little humor amongst the sorrow.
"Having lost my hair while going through chemotherapy for breast cancer, for instance, has resulted in my never ever again having the experience of having a bad hair day! Any hair day is a good one!"
The thing fans love most about Chapman is her ability to transcend any tragedy with equal measures of grace and hope. "Having come through the coldest of winters, I feel myself stepping back into spring…like every little seed trying to find where the light comes from," she offers to people as a reassurance of better times to come.
Humanity
In 1998, Chapman lent her voice to an ensemble called Humanity, from the animated feature, Prince Of Egypt starring the voices of: Val Kilmer, Michelle Pfeiffer, Sandra Bullock, Dame Helen Mirren, Danny Glover, Jeff Goldblum, Martin Short, Steve Martin, Patrick Stewart, Ofra Haza, and Ralph Fiennes.
Along with Chapman, Kilmer, Mirren, Glover, Goldblum, and Stewart; the song "Humanity" also featured the voices of: Amy Grant, Jessica Andrews, Clint Black, Boyz II Men, Shirley Caesar, Jesse Campbell, Carman, Christian, Charlie Daniels, Linda Davis, DC Talk, The Rickey Grundy Chorale, Fred Hammond & Radical For Christ, Jars of Clay, Toby Keith, Alison Krauss, Mac McAnally, Donnie McClurkin, Brian McKnight, Brian Stokes Mitchell, Take 6, Tye Tribbett & Greater Annointing, BeBe Winans and CeCe Winans.
There is also an alternate "Prince Of Egypt" album which is not a soundtrack, rather it is a collection of Nashville flavoured songs inspired by the movie. Chapman's contribution is a song called "Godspeed."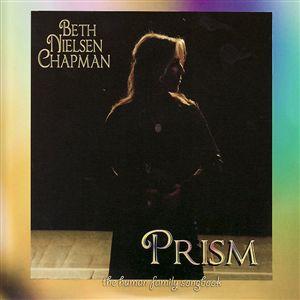 World Hymns Prism
Perhaps Chapman's greatest triumph would be her breathtaking collection of world hymns entitled 'Prism: The Human Family Songbook,' which weaves together messages of universal love, not just tolerance and acceptance, of all humanity, regardless of color, religion, sexual orientation, age, size, or any other division.
Chapman traveled around the world in search of hymns, also writing more of her own compositions and blending the two to stunning effect. Some of her collaborators and supporters for the album include Archbishop Desmond Tutu, whose favorite hymn "Masibulele Ke Jesu" was recorded by Chapman specifically because it was his favorite, and poet Atoaji Radellant, with whom she wrote 'My Religion (Sweet Love).'
Spectrums
The album is about unity and the prism-like nature of human beings to blend and compliment each other as Chapman said, "How amazing that every hue in the spectrum is borne through one point of clear colorless light. That's how I believe spirit to be, playful and strong, endlessly unfolding in its celebration of diversity. Blue is not truer than red or yellow, and all the colors in between."
Peace Jam is a favorite charity
Beth Nielsen Chapman supports.
Volunteer
Another fascinating aspect of Chapman's life is her active participation in humanitarian work as a way to use her own life lesson learning's to teach and inspire others. One such organization endorsed by Chapman is Peace Mala.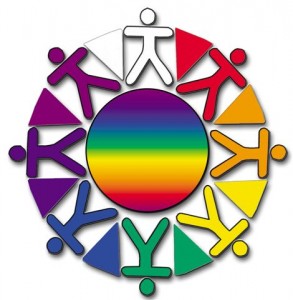 Peace Mala
Nielsen Chapman says, "Peace Mala is a non-political organization. It does not support any party or movement over any other. Neither does it support one belief system above another. The aim of Peace Mala is to contribute to education for global citizenship through promoting understanding, respect, tolerance and peace between communities, cultures and faiths. Our compassionate wish is for people, animals and the environment to be at peace."
Want More Beth Nielsen Chapman?
Beth Nielsen Chapman Official Website
Beth Nielsen Chapman Official MySpace
Also, links to some of Beth Nielsen Chapman's worthy causes which she would love fans to check out:
The Journey Through Breast Cancer: Health Talk Interview

Tagged Beth Nielsen Chapman, music