Belinda Carlisle
Racy, Wholesome and Talented
Michael Holloway, Australia

Born: Belinda Jo Carlisle
Aug. 17, 1958
Nickname: Babe
Birthplace: Hollywood, Calif
In 1986, a year after The Go-Go's had split; Belinda Carlisle released her debut solo album titled Belinda. Her first single from the album, Mad About You gave the world a glimpse of the star she would become in the year ahead.
The music video for Mad About You featured guest appearances from Carlisle's fellow Go-Gos, close friend Charlotte Caffey, Andy Taylor from Duran Duran, and Carlisle's new husband Morgan Mason (the son of late actor James Mason).
Despite this auspicious beginning, and the well-received video, her debut album is considered by the weakest by her fans, unlike Heaven On Earth, released a year later. The ultimate 80s pop anthem, Heaven Is A Place On Earth catapulted Carlisle to stardom.
Humanitarianism Shows Up
1989's Runaway Horses featured the beautiful Shades of Michaelangelo, written by Carlisle and Caffey, offering a hopeful message of world peace. Carlisle, always a staunch humanitarian, often uses this theme in her music.
In 1991, Live Your Life Be Free brought forth a hugely enjoyable music video for Do You Feel Like I Feel, in which a fifty-foot tall Carlisle strutted down the streets of New York in a zany 'Godzilla' spoof with her Amazonian gal pals. Not even the army, navy, and air force could take down these ladies.
Carlisle and Caffey co-wrote almost all the songs on the 1993 release Real, and produced it together. Carlisle's new look, sans glamorous wardrobe, stylish hairstyle, and make-up were meant to reflect the rawness of her new unembellished style. She decided on a more glamorous look three years later when A Woman and a Man was released, her last solo album for a decade.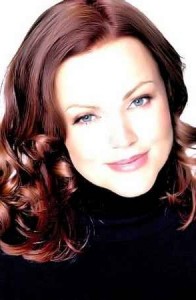 Wife, Mother, and Liberal
During the years she was not burning up the charts, Carlisle enjoyed life as a wife to Morgan Mason and mother to James "Duke" Mason, now sixteen and interested in politics as a career. Carlisle insists with a cheeky smile that she has been "turning him firmly toward the left."
Despite Carlisle's strong liberal views, she and Mason have been happily married since 1986 with no plans for a quickie divorce, as a fair few of her Hollywood contemporaries have done, many times in some cases.
She hasn't always been the wholesome paragon of virtue she appears today. In fact, Carlisle impishly admits there were times when she and her former band, The Go-Go's experimented with a racier lifestyle.
Honest and Thoughtful About Past
Carlisle remembers many a wild night, not always with men. When asked about this by Jenny Stewart of Planet Out Magazine, Carlisle gamely tries to evade the question, not very convincingly:
"Well, without going into too much detail, I think all of us in the band, we've all had… we've all seen the experience you are probably wondering about. And, yeah, like I said, without going into too much detail. Well, it's true. And you know, my son is always online and stuff like that, so without going into too much detail … yeah."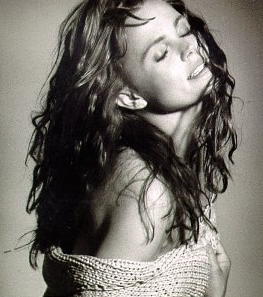 Which Woman would She Sleep with
Carlisle was then asked which of her female contemporaries she would ever consider sleeping with, she replied:
"OK, Debbie Harry, because I wanted to be Debbie Harry when I was 17. Joan Jett, cuz she's cute. Chrissie Hynde. Definitely. Because she has a very cool voice, and I always thought she was just…totally cool. And I love Susanna Hoffs, but she's a friend of mine, and that would be bizarre! Janis Ian…Oh, my God, that's so scary! I'd say Joan Baez. Well 'cuz she's more attractive! Phranc the lesbian folk singer…Oh, my God, that's slim pickin's right there! Oh, I'd definitely go with Madonna. Just so I could say 'I've been with Madonna'."
It is little wonder that Carlisle once went by the name Dottie Danger in her teen punk days. She is full of surprises.
Voila
Carlisle surprised fans in February 2007 with the news that her new album Voila was going to be sung in French. Having lived in France for a decade, Carlisle had no interest in American pop-rock. If she were to record another album it would have to be something she felt willing and comfortable doing.
Carlisle is passionate about Voila, although she knows it may not appeal to the masses. Her convictions of the album's poignancy resound in the accolades from all who appreciate music as art, not merely a commodity.
She said, "You don't really have to know what's being sung to know that 'Avec Les Temps' is a devastating love song. When I heard that song the first time, it broke my heart. Good songs are universal, timeless expressions of the human soul that need no translation to work their
exhilarating magic."
Tagged Belinda Carlisle, music