A Birth Announcement of Interest
The News is Really a Gossip Show, Yet there's so many Interesting Things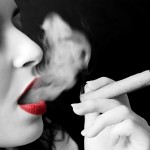 they could Choose
Chanel Notes
Watched the news a bit yesterday and six times in 45 minutes saw news bites regarding the birth of 'George.' Turned off the gossip rag they call the nightly news and sat down to relax a bit and view a recording on the DVR which had been done earlier in that day.
My short break with the boob tube was fractured by a breaking news story telling me, yet again, the prince and his wife had their baby. Couldn't get away from it. Checked my emails, bamboozled with more breaking stories. Okay, am happy they had a healthy baby boy, good for them.
But, good grief, is this really breaking news? Seriously? What kind of country do we live in where a TV show is interrupted to tell me a child has been born?  The noon news was only 20 minutes away from the end of the interrupted show. Is this child the next Einstein, Beethoven or Picasso even? Is he the next World Peace guy?
Makes me wonder; what is our world coming to that the birth of a child is such of an event as to break into a TV show paid for by sponsors?  Are we so bored in our own lives that we have to live vicariously through some woman's uterus, of whom we don't know, will never meet and who doesn't live in our country, the USA?
Yet, there was an international birth which delights and interests me. Didn't see it on the nightly news reel, though. Everything about this birth interests me, the new baby, the parents, the place the baby was born… all of it. This is something that would be palatable to watch over and over and over on our  'news programs.'
Enter Zonkey, Zonkoid, Zebroid, Deebra, Donkra, Zebra Mule, Zonkey, Zebrule, or Zebra Hinny
Ippo was born July 19, 2013 in an animal reserve on the outskirts of Florence, Italy to Jade, a donkey mom who is; according to NY Daily News, from a breed of endangered donkeys from Monte Amiata, province of Grosseto, Tuscany. The baby daddy is Martin, a zebra who was rescued from a shelter for animals seized by law enforcement, reports RepubblicaTV Italy. The website Agraria.org has an English version of all the different breeds of donkey in Italy, which is very interesting.
Video of Baby Ippo and Mama Jade from Repubblica TV Italy
Serena Aglietti, whose family runs the animal reserve says Ippo is playful and has a soft coat, striped legs, and the ears and head of a donkey as reported in International Business Times. Love the pic ABC News has of baby Ippo, it makes you wish the image was touch and feel, because you can see what Aglietti is referring to.
The cute little guy may not be the next Einstein, Beethoven or Picasso, yet he is rare, indeed. There are no other Zonkeys in Italy. There have been other Zonkeys or Zedonks born in the world before, yet it doesn't happen everyday and babies are born of zebra mothers with donkey fathers, as well as donkey mothers sired by zebra stallions.
Huffington Post says, 'Interestingly, a cross between a donkey father and zebra mother is referred to as a donkra.' Daily Mail reports of one such donkra born on July 3, 2011 at the Xiamen Haicang Wild Animal Park in Xiamen, China to a zebra mother sired by a donkey father. They have some wonderful photographs of the beautiful baby and the mama in their article, as well as some interesting information regarding donkey and zebra matings.
Pippi Longstockings
Ippo was almost born on the birthdate of Pippi Longstockings, a zedonk who was born July 22, 2010 at Chestatee Wildlife Preserve in Dahlonega, Georgia. Pippi's mom is a donkey and her father a zebra stallion.
An article in Gainesville Times of Georgia writes about Pippi Longstockings' conception, "The animals have been running (in the fields) together for more than 40 years, but this is the first time that this has happened here," said Wathen, the preserve's founder and general manager.
NBC News shares an article about a sweet baby born in St. Thomas, Barbados. April 21, 2005 of another zebra who gave birth to a foal named Alex, also sired by a donkey. It is even rarer for a donkey to be the father of a zebra-donkey foal than a zebra stallion as the DNA is stronger in the female donkey than the female zebra for fertilization purposes.
According to an excerpt in Wkipedia, "A donkey has 62 chromosomes; the zebra has between 32 and 46 (depending on species). In spite of this difference, viable hybrids are possible, provided the gene combination in the hybrid allows for embryonic development to birth… Common wisdom states that hybrids only occur when the zebra is the sire, but the Barbados hybrid demonstrates otherwise."
The baby zonkeys have a few things in common; they usually have the frame of the donkey and the profile of a donkey with zebra striping on the legs and some on the face. When they are born, like the zebras they sit up and are very alert to what is going on around them immediately after being born — an instinctual part of the wild genes still exist, as they are looking out for predators. Unlike most foals who lay on their sides for three to four days basking in the sunshine. The donkeys are domesticated and don't have that fear of being prey left in their bloodlines.
Hybrid zebras, known as zebroids, were originally bred as pack animals in Africa. Less likely than horses or donkeys to get certain diseases like sleeping sickness, they have the look of a zebra but the temperament of a domesticated horse or donkey, Mental Floss reports and interesting tidbit from International Business News.
Another video of Ippo from The Daily Beast
Tagged Donkra, Video, Zebra Donkey, Zebra Donkey Born, Zebra Donkey Born Italy, Zebra Donkey Hybrid, Zebra Donkey Mix, Zebroid, Zebroid Born, Zebroid Born Italy, Zedonk, Zonkey Born, Zonkey Born Italy, Zonkey Italy